Fourth Of July Cannabis Infused BBQ
recreational
---
This week those of us in the United States are probably planning some sort of celebration. Almost every year on the Fourth my family would go to our local street fair. We'd walk around together and then head home for a huge, delicious barbecue. Nowadays, however, cannabis lovers in the state have a little bit extra freedom to celebrate. We're sure there are tons of Americans looking for ways to combine the spirit of Independence Day with cannabis this year.
So, what says 'Fourth of July' celebration more than a big, delicious barbecue finished with an evening of fireworks. Let's make this year's fireworks an experience to remember by starting it all off with an infused barbecue that will go down in history. Before we get started, please remember to always label cannabis food clearly. While 10 mg is a good micro-dose, when there will be multiple edibles available starting with 5 mg of active cannabinoids is the best idea. The safest way to ensure that nobody accidentally doses themselves is to put the cannabis food on a separate table from the non-infused offerings.
Beverage Bar
Every good party has a drink station. Sometimes it includes liquor, sometimes juices. I'd most definitely stock up the bar with some cannabis-infused drinks. There are infused sugar companies that make a great product for dusting the rim of mock-tails which adds a classy twist to the usual edibles. Lately, I've been especially enjoying sparkling tonics from Mirth Provisions in flavors like Lemon Ginger, Pomegranate, and Rainier Cherry. These are available to Washington state residents and visitors. Check out the 10 mg dosed bottles to avoid overdosing party guests, and keep everyone enjoying a very lightly layered high.
Barbecue Sauce
Infused BBQ sauce is a product that can be found in various states and provinces in North America. Tyrone Jones is one delicious California cannabis barbecue sauce brand that can easily be used in a Fourth of July barbecue buffet. The company also crafts medicated olive oil and steak sauce. The artisanal company is stocked mostly in California's Bay Area but will soon be in dispensaries statewide. Each bottle of Tyrone Jones BBQ sauce contains 100 mg of medical grade cannabis. A good way to serve this sauce is in a side dish. Try to find a spoon that can dole out about 1/10th to 1/20th of the bottle, this way each spoonful is around 10 mg and guests will be less likely to pass out before fireworks.
Distillate
While buying edibles already made is a fun, delightful way to get high; don't forget that we have the power to make our own infused foods at home. Cannabis distillate can be easily added to food of almost any consistency. Whether you want to infuse your soda, your ketchup, or your cheeseburger; it's all possible with the right distillate. This is especially true if the cannabinoid distillate is mostly liquid. Be sure to ask a budtender if a concentrate is edible in the store before experimenting and serving to guests.
Now that we've covered the buffet, you're ready to plan your barbecue. Once the guests have eaten and everyone is properly high head off to the fireworks to enjoy the show. Do remember to safely put away all medicated food before leaving the house, and above all else, enjoy your holiday this Fourth.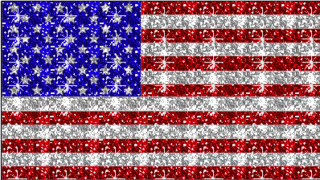 July 2, 2017
by Cara Wietstock
Cara began working in the retail cannabis industry of San Francisco, CA in 2011 and continued in that sector for years. In 2015 she put down her budtender hat and dedicated herself to writing full-time. Her passion for the written word and deep respect for the healing properties of the cannabis plant fuel the passion in her posts.