Canna-da Day
culture
---
Today is not just any Canada Day, it's the Canada 150 celebration, and for the cannabis community, it's the 365-day countdown clock to legalization. Here are some essential information and links to navigate your way through a safe and stoney Canna-da Day.
Getting Around
There will be road closures to make room for all the events happening in the downtown core of each major city, so if you are planning to participate in the official celebrations—from the Canada150 parade through downtown Vancouver to Parliament Hill—consider taking your bike or skateboard instead. It's a safer option after passing your celebratory doobie around, and it's a small gesture toward keeping Canada livable and clean until the next benchmark birthday.
Speaking of transportation, several major cities across Canada are offering free transit. Again, this is good news for those who want to medicate and celebrate. Take this opportunity to hop on, hop off, and see more of your city tomorrow.
What's Open And Closed
Most services and stores will be closed for the holiday, so if you didn't hit the liquor store, grocery store, or dispensary today, you'd be out of luck tomorrow. What is open are all restaurants, movie theaters, most tourism districts, and sites. One saving grace, if you are holding a backyard BBQ or house party is that a lot of craft breweries keep their private stores open on Canada Day, so you can always wait in line to re-up on brands like Steam Whistle in Toronto, Muskoka Brewery in Ontario, The Grizzly Paw Brewery in Alberta, Garrison Brewing in Halifax, Quidi Vidi Brewing Company of Newfoundland, and Half Pints in Winnipeg.
The Big Canada Day Finale
Once you're stocked up at home and know how to get where you're going, it's time to figure out where to catch one of the best things about a stoney Canada Day: the fireworks!
The fireworks show on Capitol Hill is being billed as "the largest pyrotechnic show ever presented in the Capital region" and will be incomparably spectacular. The entire show will be launched from five different locations including Nepean Point and along Confederation Boulevard, with 15,000 individual fireworks set off around Confederation Boulevard, 150 x 200-300 mm calibre aerial shells, 150 x 50-mm maroons, and 150 x 75-mm maroons, all synchronized to music for 20 minutes. But if you're not in the nation's capital, you can still catch fire in your nearest civic park.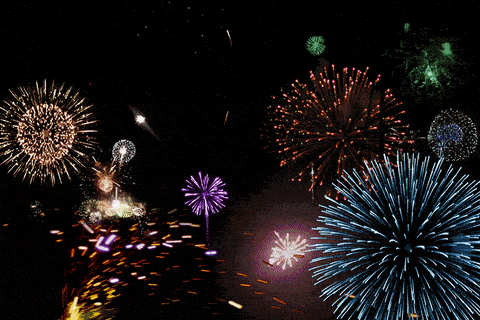 Here's a quick primer of what you can and can't take to most public celebrations. Pot, of course, is not included on the list so proceed as you would with most smoking products. Not sure of what to take with you? Edibles are always a safe bet.
July 1, 2017
by Alana Armstrong
Alana seeks to see cannabis from the perspective of politicians, advocates, entrepreneurs, and consumers. She got her start with a byline in the arts and culture section and crossed over into cannabis after using it medicinally. Current projects include investigations into cannabis and wellness; entrepreneurs of the Green Rush; cannabis for athletes; and the evolution of cannabis laws and culture in Canada.